| | | | | | | |
| --- | --- | --- | --- | --- | --- | --- |
|   | TEAM #1 | Berry |   |   | TEAM #2 | Anderson |
|   |   |   |   |   |   |   |
| 1 | Ralph | Lawrence |   | 1 | bob | Bombard |
| 2 | Aldo | Montes |   | 2 | Brian | Schiller |
| 3 | brendan | Kyle |   | 3 | Jim | Bennett |
| 4 | Bryan | Falzetta |   | 4 | Jim | Maloney |
| 5 | Bubba | Roberton |   | 5 | Joe | Ostrey |
| 6 | Chris | Nugarus |   | 6 | Kevin | Anderson |
| 7 | Courtney | Kent |   | 7 | Kyle | Donahue |
| 8 | Dennis | Hogan |   | 8 | Mark | Murray |
| 9 | Erik | Rosner |   | 9 | Matt | Anderson |
| 10 | Joe | Larocco |   | 10 | mike | Brettman |
| 11 | Mick | Berry |   | 11 | Nicholas | Knieps |
| 12 | Mike Sr | Tracy |   | 12 | Norman | Anderson |
| 13 | Ryan | Schickel |   | 13 | Raymond | Best |
| 14 | Scott | McQuillan |   | 14 | Tom | Best |
| 15 | Thomas | Gricus |   | 15 | Tom | Gibson |
|   | | |   |   | | |
|   | TEAM #3 | Fitz |   |   | TEAM #4 | Flano |
|   |   |   |   |   |   |   |
| 1 | Declan | Smythe |   | 1 | Adam | Goyke |
| 2 | Anthony | Rappold |   | 2 | Brendan | Cournane |
| 3 | Chris | Mylniec |   | 3 | Brendan | Lyons |
| 4 | Joe | Hemphill |   | 4 | Chris | boeschel |
| 5 | Joe | Brennan |   | 5 | CHRISTOPHER | BRETT |
| 6 | Kevin | Moriarty |   | 6 | Dan | Schuemann |
| 7 | Kevin | Fitzgerald |   | 7 | Dan | Yopchick |
| 8 | Luke | Mutter |   | 8 | Don | Stefaniak |
| 9 | Nick | Zagorski |   | 9 | Duane | Smith |
| 10 | Pat | Hayes |   | 10 | John | Prendergast |
| 11 | Rich | Lane |   | 11 | Michael | Thomas |
| 12 | Thomas | Usher |   | 12 | Mike | Geary |
| 13 | Tim | Sullivan |   | 13 | Patrick | Flannigan |
| 14 | Timothy | OConnell |   | 14 | Robert | Alberts |
| 15 | Tom | Wollenberg |   | 15 | Steve | Babiarz |
| 16 |   |   |   | 16 | Timothy | Steinmetz |
|   |   |   |   |   |   |   |
|   | TEAM #5 | Regan |   |   | TEAM #6 | Stratton |
|   |   |   |   |   |   |   |
| 1 | Bill | O'Hara |   | 1 | Billy | Stratton |
| 2 | Brian | Visser |   | 2 | Blake | Cermak |
| 3 | Chris | Lanuti |   | 3 | Brian | Stahl |
| 4 | Dan | Moloney |   | 4 | Daniel | Briggs |
| 5 | Jason | Gierhahn |   | 5 | daniel | marzano |
| 6 | Jeremy | Niksic |   | 6 | Joe | Leitelt |
| 7 | Jim | Regan |   | 7 | John | Geary |
| 8 | Kevin | Seidelmann |   | 8 | Mark | Tilkes |
| 9 | Marty | O'Malley |   | 9 | Mark | Tilkes |
| 10 | Matt | Visser |   | 10 | Matthew | Nykiel |
| 11 | Matt | Phelan |   | 11 | Michael | Reuter |
| 12 | Matthew | McAuliffe |   | 12 | Mike | Smith |
| 13 | Michael | Parus |   | 13 | Sean | McBride |
| 14 | steve | Regan |   | 14 | steven | stratton |
| 15 | steve | Kmak |   | 15 | Tim | Lyons |
| 16 | Tom | Marsan |   | 16 | Tom | Schergen |
|   |   |   |   |   |   |   |
|   | TEAM #7 | Phelan |   |   | TEAM #8 | Rice |
|   |   |   |   |   |   |   |
| 1 | Bill | O'Toole |   | 1 | Dan | Blake |
| 2 | Jack | Harrington |   | 2 | Dave | Therriault |
| 3 | Joe | beckow |   | 3 | David | Gonzalez |
| 4 | Kevin | Bugos |   | 4 | Ed | Braden |
| 5 | Kyle | Feltes |   | 5 | Gabe | Schroll |
| 6 | Larry | Leibforth |   | 6 | George | Terrell |
| 7 | Matt | Lotito |   | 7 | Joe | Tassone |
| 8 | Michael | Callahan |   | 8 | John | Collins |
| 9 | Nate | Rhodes |   | 9 | Joseph | Ward |
| 10 | Nick | Gedraitis |   | 10 | Josh | McManus |
| 11 | Patrick | Phelan |   | 11 | Patrick | Bishop |
| 12 | Ryan | Phelan |   | 12 | Patrick | McKeown |
| 13 | TJ | Braun |   | 13 | Patrick | Evoy |
| 14 | Tom | Schillo |   | 14 | Ray | Rice |
| 15 | Tom | Topa |   | 15 | Terrence | Goggin |
| 16 | Tony | Rojas |   | 16 | Tim | Moore |
|   |   |   |   |   |   |   |
|   | TEAM #9 | Keaty |   |   | TEAM #10 | Rech |
|   |   |   |   |   |   |   |
| 1 | anthony | geary |   | 1 | Alex | Garcia |
| 2 | Brandon | Dowling |   | 2 | Andy | Codiamat |
| 3 | Brendan | Ryan |   | 3 | Chris | Wada |
| 4 | brian | geary |   | 4 | Daniel | McKeown |
| 5 | Eric | Sellers |   | 5 | Eric | Telander |
| 6 | Frank | Murray |   | 6 | Jason | Rech |
| 7 | Jim | Keaty |   | 7 | Joe | Tracy |
| 8 | John | Schaffer |   | 8 | Kyle | Sellers |
| 9 | Mike | Gruber |   | 9 | Marty | Winters |
| 10 | Moose | Kuzlik |   | 10 | Matt | Senger |
| 11 | Nrojek | Rojek |   | 11 | Michael | Nykaza |
| 12 | Pat | Walsh |   | 12 | Mick | Kelly |
| 13 | Peter | Simon |   | 13 | Patrick | Doran |
| 14 | Ryan | Cushing |   | 14 | Thomas | Quinn |
| 15 | Tom | Mayher |   | 15 | Tim | Mcginty |
| 16 | Zeke | Rowan |   | 16 | Tommy | Boyle |
Welcome to the MHR Men's Softball League
Thank you for your interest in playing in the MHR Men's Club Softball League. The league starts in July and will be every Wednesday night at 6:00 at either Duffy, Yukich or Norris:
When: Starts Wednesday, July 12th, 2023

Where: Duffy, Yukich or Norris

How Much: $75

Playoffs/Championship: Super Saturday, Sept 23rd
Make sure you also follow us on Twitter for alerts: @mhrMensClub
Any further questions contact Joe Brennan 708-704-1419 or Pat Hayes 708-420-8402 or Jimmy Keaty 708-601-0410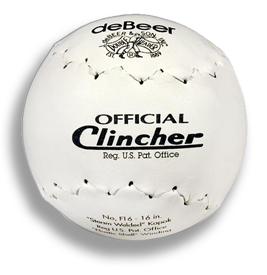 You have to have Renewed your Membership to register for Softball!
Membership dues are collected online. Each year, starting with the Bowling League at the beginning of the year, you will need to renew your membership before you are able to register for bowling or Softball.
Once renewed (or already have renewed for Bowling), your membership status will be updated to "Paid". You'll then be able to go to Softball registration.
If you became a Men's Club Member in the past using the online form, then you have login credentials and you'll be able to renew.
If you are not a Men's Club Member yet, then click the "Join Here" link on the Renewal page.
If you are completely lost – don't know how to use a computer, fill out a form or purchase something online – then have your wife or kid help you!  If all else fails, please email John Geary at geary(at)mhraa.com